Plenary Lecture

On Optimal Bidding in Internet Concurrent Auctions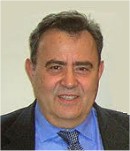 Professor Michael N. Katehakis
Management Science and Information Systems Department
Rutgers University
NJ, USA
E-mail: mkatehakis@gmail.com
Abstract: Online auctions have become a popular and effective tool for Internet-based E-markets. We investigate problems and models of optimal adaptive automated bidding in an environment of concurrent online auctions, where multiple auctions for identical items are running simultaneously. We develop new models for a firm where its item valuation derives from the sale of the acquired items via their demand distribution, sale price, acquisition cost,
salvage value and lost sales. We establish monotonicity properties for the value function and the optimal dynamic bid strategy and we present computations.
Brief Biography of the Speakers: Michael N. Katehakis is a Professor in the Management Science and Information Systems Department at Rutgers University. He is known for his work on Markov decision processes, Stochastic Models, data-driven analytics and their application to queuing, reliability and service systems. He has served on many panels (NSF, IEEE, conferences), as judge (for the 2013 and 2014 INFORMS Innovative Applications in Analytics Award, the 2013 INFORMS Interactive Sessions Award, and the Jacob Wolfowitz Prize 1994-2006), and editorial boards including the `Annals of Operations Research', the `Naval Research Logistics', `Operations Research Letters', and the `Probability in the Engineering and Informational Sciences'. His contributions to the profession have been recognized by INFORMS with an INFORMS Fellow award. He is an Elected member of the International Statistical Institute (ISI) and a Senior Member of the Institute of Electrical and Electronics Engineers (IEEE). In addition to Rutgers he has taught at Stanford, Columbia, SUNY at Stony Brook and at the University of Athens, and at the University of Crete in Greece. Besides to research and teaching, he works with firms in a number of industries on analytics and process improvement projects and he has held industry positions at Bell-Labs and at Brookhaven National Lab.