Plenary Lecture

Discipline of Driving Simulation – History, Theory and Use for HMI Research and Training Purposes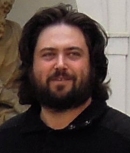 Associate Professor Petr Bouchner
Head of Department of Vehicles at Faculty of Transportation Sciences
Driving Simulation Research Group
Czech Technical University in Prague
Czech Republic
E-mail: bouchner@lss.fd.cvut.cz
Abstract: Interactive simulators are well known within the field of operators training for several decades of years. These were originally used as a substitute for extremely expensive devices – like airplanes, space vehicles, ships or army equipment. With their technological development and parallel cost decrease, they become more and more utilized for general training purposes, even for common car drivers. In recent 10 to 20 years we can recognize their massive entrance into the field of research, as their quality and capability of immersions have become sufficient for these tasks and contemporary they are available for reasonable price.
Problems of reliability and safety of interaction between the human operator (driver) and him/her controlled artificial system (machine, vehicle) are the crucial research tasks within the scope of safety in transport. A failure is often caused either by a bad design of the system or an insufficient or unsuitable training of the human operators. Since the only communication between the operator and artificial systems is realized via the interfaces, just the field of interfaces is the topic of our contemporary research performed in our laboratories.
The lecture introduces problems of the Human-Machine Interaction (HMI) research field as well as problems of user interfaces in systemic point of view. These will be discussed in general, seamlessly moving towards the field of driver- vehicle interaction reliability and safety. The objective approaches and measures to investigate in the reliability of operator-machine interaction are discussed as well as mathematical modeling tools. Beside those general approaches, the lecture introduces in more detail our main research focus - ergonomics and human factors in vehicle control. The presentation shows and explains main principles of the research tools – the advanced interactive ground vehicle simulators, which are continuously being developed by the Driving Simulation Research Group at Czech Tech Univ. It encompasses passenger cars, two-wheelers, trucks and/or rail engines. This field of R&D deals with simulation technology but also scenario and experiment design and mainly measurement tools and methods, which are fitted for particular experiment types. Indisputable role in this area is played by measuring devices, especially those which work with so called psychophysiological measures. The data measured during the experiments are usually hard to be interpreted in a straightforward way, mainly those which have biological nature - therefore also some advanced analytical and classification tools are discussed.
At the end of the presentation most recent and/or most valuable results and conclusions, which presents outputs of almost 15 years research effort in this area, will be shown. The lecture is accompanied with vivid videos.
Brief Biography of the Speaker: Academic career: 2003 - Master Degree at CTU Prague (Faculty of Electro-engineering), specialization in computer engineering, 2007 - Doctoral Degree at CTU Prague (Faculty of Transportation Sciences) "Driving simulators for HIM research", 2011 degree of associate prof. (doc.) at CTU Prague. Since 2003 researcher and university teacher, since 2007 Head of Driving Simulation Research Group, since 2008 deputy head of Laboratory of Systems Reliability of FTS,CTU and Institute of Informatics of Academy of Sciences of Czech Republic, since 2011 head of Department of Vehicles at FTS CTU in Prague, since 2013 member of the faculty Scientific Board.
Scientific activities: research activities in interactive and driving simulator construction and development, HMI in vehicles, human factors in transportation, measurements and analysis of complex data, implementation of virtual reality tools into the experiments, design of experiments and their analysis, member of editorial board of scientific journal Neural Network World and scientific journal Advances in Transportation Studies. Since 2002 wrote several tens of papers, chapters in journals, book chapters, research report with topics on interactive simulators, human factors in transportation, ergonomics, driver's attention and fatigue, worked in expert groups of PIARC and European Committee, member of Czech National Committee for Norms, member of Czech Board for Cosmic Technologies. Main solver (responsible) of several national scientific and applied research projects (grants).