Plenary Lecture

Linkage of Financial Performance Analysis to Revaluation Models within Accounting Information Systems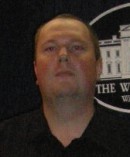 Dr Jiří Strouhal
Department of Business Economics
University of Economics Prague
Czech Republic
E-mail: strouhal@vse.cz
Abstract: Aspects related to identifying the most appropriate manner to account for assets and liabilities within the balance sheet, but also for changes appearing in relation to the valuation being used, have been one of the main preoccupations in financial reporting starting with the development of balance sheet oriented financial statements in the 19th century and the emergence of the income or profit and loss statement in the 20th century (Gwilliam and Jackson, 2008). Although a series of measurement basis were considered over time in terms of measurement for financial reporting, we can for sure say that the historical cost based approach represented the dominant paradigm for a significant period of time and for most of the accounting systems.
The 20th century brought the development of a significant number of researches dealing with identifying the most appropriate manner of measuring assets. In terms of papers that might be considered as benchmark in this area we must mention that of Baxter (1967) and Bonbright (1965). Similar preoccupations were related to identifying the most appropriate manner in which financial performance should be measured, starting with studies such as Chambers (1966), Edwards and Bell (1961) and Patton (1922). In parallel with these developments, but in some ways separate, an older tradition of economic literature, being focused on aspects related to valuation and results, and having started with Ricardo's and some other classic economists writings also continued to develop. On the other hand, economists such as Fisher (1906), Hicks (1946) and Lindahl (1933) already had preoccupations directly linked with establishing ways for periodically determining the result through a calculation framework of current values of future cash flows that were associated to assets and liabilities.
For the performance analysis there were tested following measurement models: (i) cost model, (ii) fair value model (with effect to P/L and with effect on OCI). The most sensitive ratio on cost model seems to be EPS (the effect is proportional). Cost model does not allow the revaluation on higher values, therefore it is clearly seen, that there is any effect on revaluation higher than 0 % from the initial costs.
The most sensitive ratio on Fair Value through Profit/Loss is EPS, however this sensitivity is under-proportional. The less sensitive seems to be ROE.
The most sensitive ratio on this revaluation model is ROE (higher values than initial costs have negative under-proportional effect on profitability ratios given by the higher value of revaluation fund). However this revaluation model has any effect on EPS. These revaluation methods do not have any effect on Earnings per Share.
Brief Biography of the Speaker: Jiří Strouhal graduated from the University of Economics Prague in 2003 and finished his doctoral studies in 2005. In 2006 he became an accounting expect (Czech accounting profession certification scheme based on British ACCA curricula). In the period 2007 – 2009 he was member of the Committee for Education and Certification of Accountants Czech Republic and Executive Board member of the Chamber of Certified Accountants (Union of Accountants CR). From 2011 he is President of Chamber of Certified Accountants Czech Republic and member of Accreditation Committee of this professional organization.
He is reputed academician and practitioner; he published more than 400 research outputs, from which could be stated 25 monographers in the area of accounting and corporate finance, more than 40 research papers published in reputed databases (ISI, SCOPUS – important piece of them in WSEAS/NAUN research journals). His SCOPUS H-index is 7 and his Google Scholar H-index is 10. His major is corporate financial reporting, partially focused on international accounting harmonization and financial securities reporting.
He was a plenary speaker of DEEE 2010 conference in Tenerife, E-ACTIVITIES 2011 conference in Jakarta, and conferences in Harvard (ICBA 2012) and Cambridge (EDUCATION 2012). Also did organized special sessions focused on measurement issues in finance and accounting at WSEAS conferences in Timisoara (EMT 2010), Iasi (AEBD 2011), Angers (EMT 2011), Harvard (ICBA 2012), Porto (AEBD 2012) and Zlin (FAA 2012). He was a chair of Zlin conferences which were held in September 2012 at Tomas Bata University in Zlin, Czech Republic.