Plenary Lecture

Intelligent Optimization Algorithms and Their Applications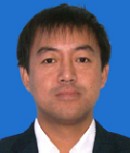 Professor Changpeng Ji
School of Electronics and Information Engineering
Liaoning Technical University
Liaoning Province, P. R. China
E-mail: jcpcommunication@aliyun.com
Abstract: The traditional optimization technology can be used to solve the simple, continuity, and small-scale problems, and they also have been successfully applied in many areas, such as system control, pattern recognition, and production scheduling. However, they are based on mathematics, and try to pursuit the theoretical accuracy and perfection. As for the traditional optimization technology, their optimization framework not only brings themselves some calculation disadvantages, but also limits their applications. With the development of computer technology, a series of modern intelligent optimization methods, such as genetic algorithm, ant colony algorithm and quantum evolutionary algorithm, have attracted lots of scholars' attention. These modern intelligent optimization algorithms are inspired by the natural rules or biological mechanisms. Compared with the traditional optimization technology, they can solve discrete, uncertainty, large-scale problems and have better performance when they are applied to solve complicated engineering optimization problems.
In this topic, we will present a methodology for intelligent optimization algorithms design, constructing and their corresponding performance evaluation for the practical applications.
Brief Biography of the Speaker: Changpeng Ji is currently Professor at the School of Electronics and Information Engineering, Liaoning Technical University; currently He is senior member of WASE and IACSIT, Editor in Chief for Int. J. of Convergence Computing and EB members for Int. J. of Embedded Systems and J. of computers. His main research interests include Artificial Intelligence Computing, Information Science and Technology, Computer communication, Signal processing, and so on. He has published more than 100 articles in edited volumes & academic journals and has also owned a number of patents in his research fields. He has organized a number of international conferences mainly in the field of computer science and computer communication. He has given public and academic lecturers, and received prizes for academic excellence from various academic institutions and foundations.