Plenary Lecture

Entrepreneurship Strategies in a Portuguese and in a Polish Region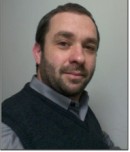 Associate Professor Nelson Duarte
School of Management and Technology of Felgueiras
Polytechnic of Porto
Portugal
E-mail: nduarte@estgf.ipp.pt
Abstract: In the present paper we will consider strategies of innovation, risk and proactivity as entrepreneurship strategies. Since we are dealing with management strategies, it is possible to relate them to the concept of Intrapreneurship. This study was done in a region of northern Portugal (Vale do Sousa) and focus on Industrial and Construction sectors. In order to get a valid sample, a group of 251 firms were analysed. Each strategy was analysed individually and the results pointed to a lack of culture of entrepreneurship in firms' management. Only Proactivity presented a positive result in firms' management.
On what regards the Polish results, by the time this abstract is being written we are finishing the field research, so it is not possible at the moment to present comparative results.
The main goal of this paper is to present the general results in both regions, and to do a comparison between them, comparing not only intrapreneuship results, but also each strategy individually.
Brief Biography of the Speaker: Nelson Duarte is Associated Professor at school of Management and Technology of Felgueiras, Polytechnic of Porto. He also works as aResearcherat Centre for Transdisciplinary Development Studies and at Centre for Research and Innovation in Business Sciences and Information Systems. Currently is coordinating the International Relations Office at School of Management and Technology of Felgueiras.
He holds a PhD in Management (2008) from Trás-os-Montes e Alto Douro University, Portugal, and realized his Master Studies in Economic and Management Sciences (2001) at Mediterranean Agronomic Institute of Chania, Greece.
Main research areas are entrepreneurship, strategy, sustainability and family firms. Recently is starting some researches in the information systems area and its applicability to firmsmanagemen. He is author and co-author of several published papers, and communications presented in conferences.
Teaching subjects are: management, strategy, innovation and entrepreneurship, with some teaching Erasmus mobilities experiences, as well as a participation in a cooperation programme teaching in the University of East Timor.