Plenary Lecture

Mathematical Modeling from Algebraic Viewpoint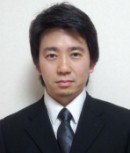 Professor Takeshi Matsuda
Department of Computer Science
Shizuoka Institute of Science and Technology
Japan
E-mail: tmatsuda@cs.sist.ac.jp
Abstract: The advancement of informatization enabled the acquisition of many information via internet, and a lot of mathematical model had been proposed based on such information.
In this presentation, we introduce the method of mathematical modeling from algebraic viewpoint using Non-Negative Matrix Factorization (NMF).
The decomposition of NMF is not unique, but the effectiveness of NMF had been recognized in many field.
For this issue, we had investigated the mathematical structure of NMF, and proposed a feature extraction method using NMF in the data of network security.
Brief Biography of the Speaker: Takeshi Matsuda received Doctor of Science at Tokyo Institute of Technology in September, 2010. He was appointed as a lecturer in Faculty of Information Technology and Business, Cyber University from 2011 to 2013. And, He has been a lecture in the Department of Computer Science, Shizuoka Institute of Technology from 2013, and is engaging in the study of mathematical science, information security and educational engineering.