Conference Location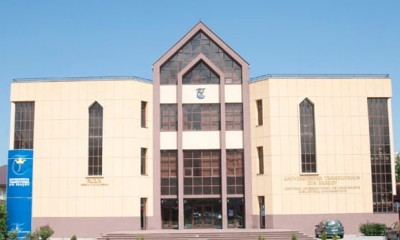 The conference will take place at the Aula Magna Building, Str. Iuliu Maniu nr. 41A, Brasov, Romania.
Download the following guide with answers to all questions you may have regarding the location and how to get there:
Brasov is located in the central part of the country, about 166 km north of Bucharest. It is surrounded by the Southern Carpathians and is part of the Transylvania region.
The city is notable for being the birthplace of the national anthem of Romania and for hosting the Golden Stag International Music Festival.
The city was first attested in 1235 AD under the name Corona, a Latin word meaning "crown", a name given by the German colonists. The current Romanian and Hungarian names are derived from the Turkic word barasu, meaning "white water" with a Slavic suffix -ov.
Centrally located Brasov is a good starting point for trips around Romania. The city is situated at fairly equal distances from several tourism destinations in the country: the Black Sea resorts, the monasteries in northern Moldavia, and the well-preserved wooden churches of Maramureş. It is also the largest city in a mountain resorts area. The old city is very well preserved and is best seen by taking the cable-car to the top of Tâmpa Mountain.